6 Tips for Fitness Competitors & Athletes from Isagenix Trainer Darryl Daniels
Trainer and Team Isagenix member Darryl Daniels devotes most of his professional time to training a wide array of athletes and fitness competitors, including professional athletes, bodybuilders, and figure and bikini competitors. Not only does Isagenix fit his own nutritional needs, but the 57-year-old is a successful Isagenix business builder and has introduced all of his competitors to the world of Isagenix nutrition.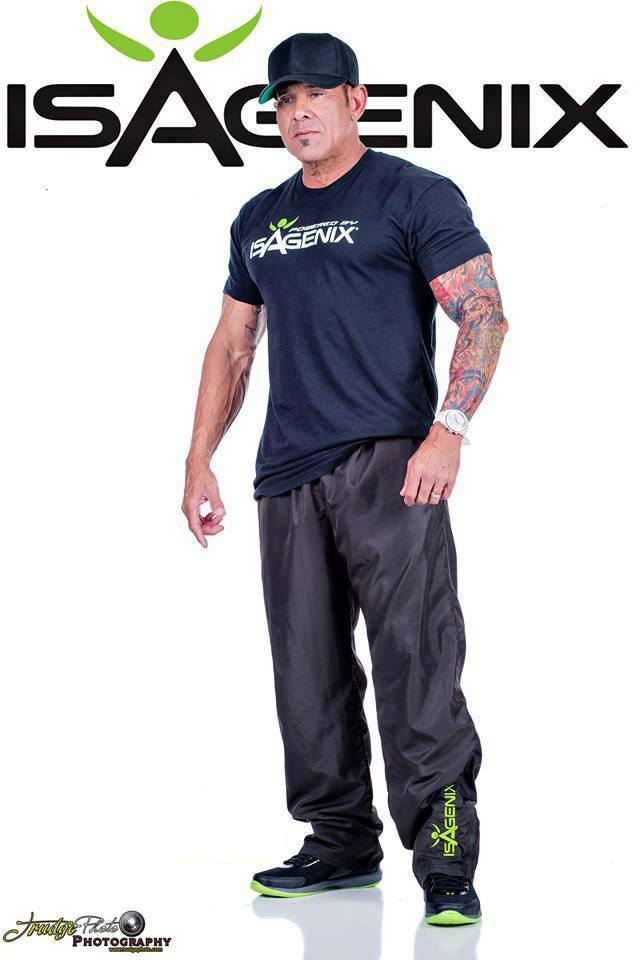 Experience Meets Isagenix
With thirty years of experience in the fitness industry, both in competing and training, Darryl is a wealth of information for athletes and fitness competitors. Since the 1980s, he has competed in several high-level bodybuilding and men's physique categories of his own, including his recent competition in 2014 at age 56.
As a teenager, Darryl was always athletic, and when he began weight lifting in his early 20s, he "took to it like a fish to water."
A big part of his routine is nutrition. In recent years, with a little encouragement from Team Isagenix athlete Tony Mandarich; fellow Isagenix fitness trainer and Isagenix Millionaire Jill Bauman; and his wife Heather, a trainer and fitness competitor herself, he decided to turn to Isagenix as well.
Nutrition & Training: Tips for Success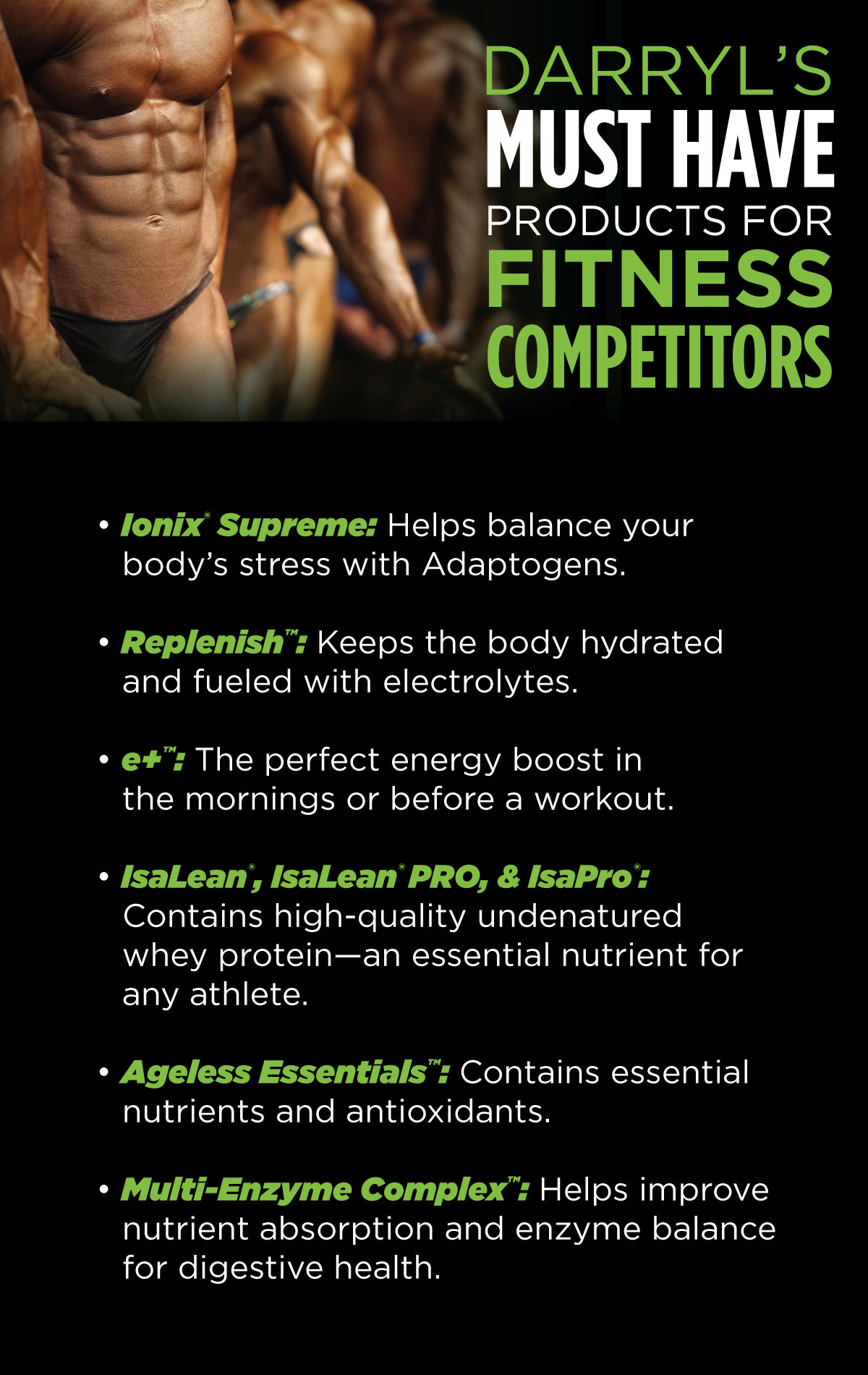 "If you have a dream, work ethic, and vision for yourself, and you're willing to do what it takes, it can absolutely happen."
For Darryl, a typical training routine varies depending on the athlete and the needs of the competitor.
"As far as training, our bodies are all so different, which is why there is no cookie-cutter program for everyone," explains Darryl.
For this reason, every workout is individualized for each athlete. But when it comes to nutrition, Darryl believes the majority of people can follow the same basic structure, with a few variations depending on a person's overall goals.
"We all have the same basic physiology and we need the same nutrients," he says. "We just vary those nutrients based on what we're trying to accomplish from a training perspective."
Darryl's 6 Tips to Strengthen Your Workout Routine:
Don't be afraid to cleanse. Cleansing with Isagenix is essentially like intermittent fasting and will help the body's natural ability to rid itself of toxins, allowing it to preserve muscle and use fat for fuel.
Don't overtrain abdominals. This is especially important for figure competitors. Overtraining the midsection can actually thicken your waist, if much of your training already works your core muscles.
Keep your system loaded with Adaptogens all day long. Stress can negatively impact your physique.  Since Adaptogens help minimize stress, it is beneficial to keep them in your body throughout the day with products such as Ionix® Supreme, t+ Chai, and e+™. In addition, Adaptogens help you feel good. When you feel good, you perform better.
Use the Isagenix Systems as a nutritional foundation. Whether you're in training mode or in the off-season, your use of Isagenix systems should stay relatively the same. You should, however, alter your meal plan to fit calorie needs when training, as you'll increase or decrease your calorie intake to fit your specific need to achieve your goals.
Time your nutrient intake properly. It is crucial to get the right nutrients into your body immediately after a workout. Specifically, for athletes and fitness competitors, it's important to consume around 30-40 grams of protein as soon as you finish your workout. IsaLean® PRO is a great post-workout option to help you get the right amount of protein.
Darryl and his competitors have found that by following these tips and bringing Isagenix into the forefront of their fitness routines, they have seen great success.
"Isagenix has become so nutritionally valuable to me," shares Darryl. "Working with so many athletes over the years and realizing no matter what your training consists of, how hard it may be, or what you are training for, the defining factor in your performance or physique is the nutrition component."
To learn more about  athletes, trainers, and fitness competitors who use Isagenix for peak performance, visit TeamIsagenix.com.
-Source : http://isafyi.com/6-tips-fitness-competitors-athletes-isagenix-trainer-darryl-daniels/?utm_source=feedblitz&utm_medium=FeedBlitzRss&utm_campaign=isafyi